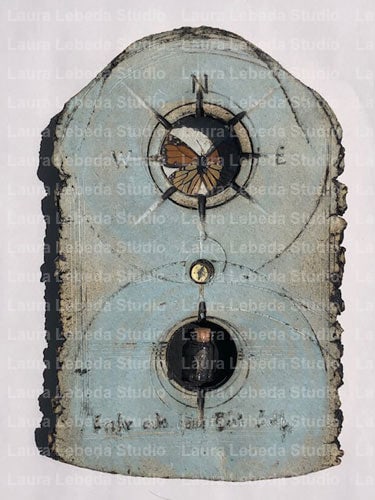 Evolve (Blue) 14" x 9" x 2" SOLD
Mixed Media 3-Dimensional artwork for your wall, incorporating clay with unique found objects. Displays beautifully and securely using the coated heavy-weight wire which is built into the back of the art piece. Themes such as Nature, Travel, Wanderlust, Flora and Fauna.
Materials: Clay, Monarch butterfly, hatched chrysalis, small bottle, antique magnifying glass, compass.