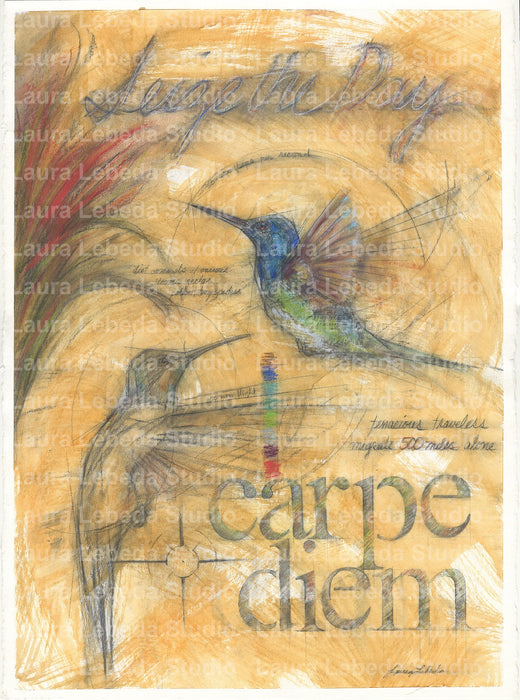 "Carpe Diem" Hummingbirds, 26"x34" SOLD
This drawing captures the movement and spontaneity of hummingbirds, as if pulled from your journal pages and field notes. Perfect for nature lovers. Observations of Flora and Fauna incorporating text, color swatches and imagery create a beautiful work of art to be enjoyed by many.
Charcoal and pastel drawing on paper, birchwood frame, plex-glass, float mount. Incorporating text and facts with imagery.
Archival limited edition Giclee print available.