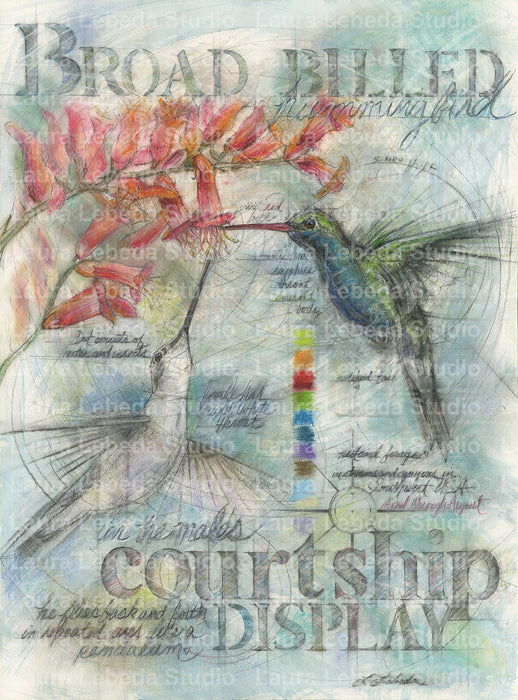 "Courtship" Broad-Billed Hummingbirds, 26"x34" SOLD
Drawing capturing the movement and spontaneity of hummingbirds, as if lifted from journal pages and field notes.  Observations incorporating text, color swatches and imagery create a beautiful work of art to be enjoyed by many.
Charcoal and pastel on paper, birchwood frame, artwork is float mounted under plexiglass.